Elkin Polo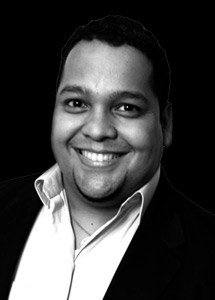 Elkin Polo has been swaying to Latin tropical rhythms ever since early childhood. He is an avid salsa dancer, lover of Cuban music, radio show and concert producer, entrepreneur and visionary. For the last several years he has devoted himself to the entertainment world and tropical rhythm related concerts.
The interest in Latin music came about naturally via his parents. Born in a small Columbian city located towards the north of the country (Barranquilla), he soaked up all he could while growing up there. He surrounded himself with the afro cubano musical heritage ranging from '70s salsa to champeta, zouk, calypso, compas, Latin jazz, regional Mexican, bachata, merengue, vallenato, cumbia and other similar rhythms.
His curiosity led him to deepen his understanding of salsa music by listening to the American Radio show "Express Way" hosted by Joe Grains, who retold stories based on the best musical moments of salsa in the '70s.
Having worked at the music store HMV in Montreal for several years his perception of music evolved and opened to include various musical genres.
Pay attention as he will surprise you with new artist and musical selections.