Richard Lafrance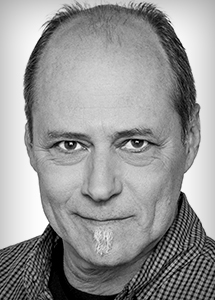 By the age of 18, Richard Lafrance decided the music business would be his oyster. But the heroes who rocked his youth were soon eclipsed by a major discovery; a seductive and lush new sound coming out of Jamaica by the mid-seventies, introduced by Bob Marley & The Wailers with the album Catch A Fire and known... as reggae music. He dove in head first, started travelling to Jamaica on a regular basis, became the reggae critic for Voir (Montreal's free weekly paper) and created his own reggae show on Montreal's community radio CIBL FM in 1990, called Basses fréquences (low frequencies) which still runs today. The Bf Crew has DJ'd at countless reggae shows and dances for the past 20 years.
In the mid 90's, his budding interest in Eastern Caribbean Soca music brought him to experience the Trinidad & Tobago Carnival for the first time in 1998- then again in 1999, and again in 2000! Ever since, Pan music, Calypso, Parang, Groovy and Power Soca have become equal parts of his Caribbean musical obsession!
Jammin' (915)
Come to the Jammin' island of Jamaica to explore the roots and various off-shoots of reggae and other island music.
More on Jammin'